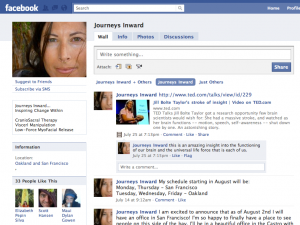 Not long time ago we shared a delightful piece of information with you about our second office opening in San Francisco.
We have been working hard and are proud to invite you to join us on our Facebook page. We hope that this page will be a resource for health and wellness related information as well as a community resource page for other practitioners you may want to check out. Feel free to post comments, say hi, tell us how you're doing after one of our sessions or pass on Moon's info to others who you feel may benefit from her work.
We love hearing from our customers about their healing experiences and we love meeting new people!
Stop by to say "hi" –
… we will be impatiently waiting